The Occupational Safety and Health Administration's (OSHA) annual Safe + Sound Week is being held August 15-21, 2022. Safe + Sound Week recognizes the importance of workplace safety and health programs and gives a chance to promote existing programs, start new ones, and explore new ideas to keep workers safer.
On OSHA's Safe + Sound Website they state that, "According to the U.S. Bureau of Labor Statistics, the rate of worker deaths and reported injuries in the United States has decreased by more than 60 percent in the past four decades since the Occupational Safety and Health (OSH) Act was passed. However, every year, more than 5,000 workers are killed on the job (a rate of 14 per day), and more than 3.6 million suffer a serious job-related injury or illness." While these numbers show improvement, continued emphasis on safety and health in the workplace is a way to help decrease them and Safe + Sound Week is a great opportunity to focus on that.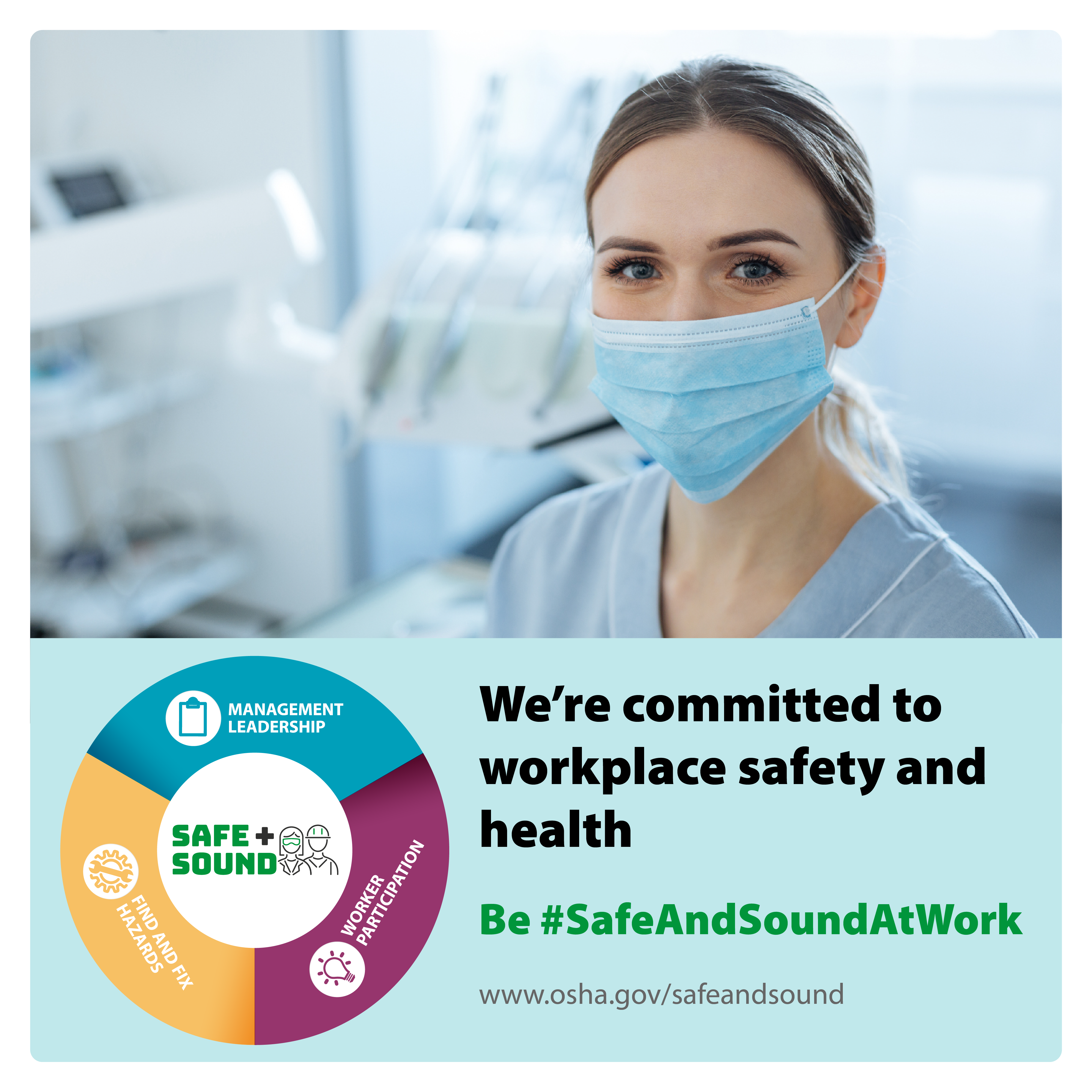 Ideas for Safe + Sound Week Events:
If Mobile Medical Corporation (MMC) is on site, clinician can promote health and wellness with a toolbox talk, stretch and flex, blood pressure checks, etc.
Host a lunch on site and take time during it to recognize workers who have been going above and beyond when it comes to safety .
Sign-up on OSHA's Safe + Sound Website and use the resources on there such as the "Take 3 in 30" challenge for leadership, the "Safety and Health Pledge for Managers", and the "Check on Safety for Finding and Fixing Workplace Hazards".
Set a new safety and health goal and promote it on site that week.
Host trainings on equipment or programs.
Mobile Medical Corporation is dedicated to creating occupational medical programs that work with the unique aspects of construction, manufacturing, and other safety-sensitive industries.  To learn more about how we can partner with your safety team to increase workplace health and wellness contact us today.