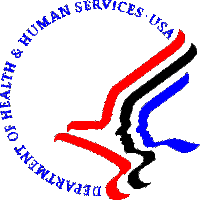 The US Department of Health and Human Services (DHHS) recently issued revisions to the Mandatory Guidelines for Federal Workplace Drug Testing Programs. The revisions will take effect on May 1, 2010. The Department of Transportation will be covered under these changes as required by the Omnibus Transportation Employees Testing Act.

Revisions to the DHHS Testing Guidelines include:

Lowering of the cut-off levels for cocaine and amphetamine testing.
The new screening level for cocaine is set at 150ng/mL screening and the confirmation is set at 100 ng/mL.


The new screening levels for amphetamines are set at 500ng/mL screening and the confirmation for methamphetamine and amphetamines are set at 250ng/mL.
Ecstasy (MDMA) will now be tested for and the screening cut-off for MDMA is now set at 500 ng/mL, with confirmation for MDMA, MDA, and MDEA at 250 ng/mL.

All Federal agency collections are to be split specimen collections which is a urine specimen procedure that is similar to DOT regulations.

For further information on these proposed drug testing changes please contact Mobile Medical Corporation (MMC) at 877-688-8358, email us or visit our website at www.mobmed.com