According to the annual Quest Diagnostics Workforce Drug Testing Index the rate of workforce drug positivity hit a fourteen-year high in 2018. In urine drug tests positives increased nearly five percent in both the safety sensitive workforce and general workforce. The largest percentage was seen in marijuana positives, where it increased in almost all workforce categories.For example in federally mandated, safety-sensitive workforce, marijuana positives grew nearly five percent between 2017 and 2018 and nearly 24 percent since 2014.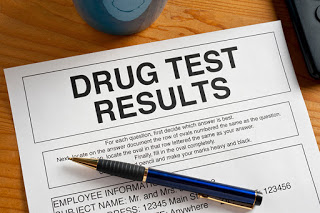 "Our in-depth analysis shows that marijuana is not only present in our workforce, but use continues to increase," said Barry Sample, PhD, senior director, science and technology, Quest Diagnostics. "As marijuana policy changes, and employers consider strategies to protect their employees, customers and general public, employers should weigh the risks that drug use, including marijuana, poses to their business."
Additional trends include a decrease in heroin and cocaine positivity as well as decline in all opiate categories for the general U.S. workforce. There has also been a rise in urine specimens coming back "invalid" in attempts to cheat the test.
Another important trend to note is the increase in post-accident positive drug tests. Post-accident positivity in the general U.S. workforce climbed 9% year-over-year and 29% over five years. In the safety-sensitive workforce, positivity for post-accident testing saw a significant jump, seeing an 51 percent increase from 2017 to 2018 and a nearly 81 percent increase between 2014 and 2018. Overall, the post-accident positivity rate has seen annual increaseses since 2010.
"Increases in post-accident positivity among safety-sensitive workers should serve as a warning to employers that employee drug use may increase the risk of workforce accidents or injuries," said Kimberly Samano, PhD, scientific director, Quest Diagnostics. "Our analysis suggests that employers committed to creating a safe, drug-free work environment should incorporate strategies that monitor drug use above and beyond pre-employment drug screening."
To read the complete Quest Diagnostics Drug Testing Index click here. To view a map of the findings click here
Mobile Medical Corporation (MMC) has twenty-eight years of experience working with organized labor and contractor associations as a third party administrator of substance abuse programs. Our third party administration services include program development, a nationwide testing network, data management, 24/7 web access, random administration and more. Contact MMC today to learn more. 888-662-8358 or info@mobmed.com.