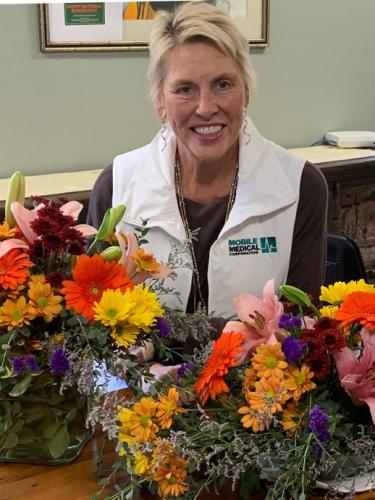 Cynthia, President and Chief Executive Officer, is an entrepreneur and woman business leader who has built Mobile Medical Corporation (MMC) from an innovative concept in 1990 to a multi-million dollar corporation with employees throughout the USA. She brings with her an extensive background in business development, collective bargaining, sales and marketing management. Cynthia possesses a unique client service sensitivity and understanding that has been the driving force in the success of the organization.
Through her insight, vision, and direction, the company has achieved many "1st in the industry" accomplishments, including being first in the industry to develop and provide state-of-the-art proprietary software applications plus a secured interactive web site that enables clients to have the ability to view their proprietary records 24 hours a day 7-days a week. With this technology, MMC provides its customers with an "around-the-clock" eligible workforce.
Cynthia's expertise in the industry has made her a national sought after keynote speaker to groups and associations regarding the design and operations of:
Third-Party Administrative Programs
Labor Management Cooperative Programs
Biological Monitoring for OSHA Compliance
Substance Abuse Testing and Administration
Medical Surveillance Programs
Nursing and First Aid Stations
Physical Examinations
Respiratory Protection
Her professional associations have allowed MMC to become members of such organizations as the Constructors Association, the Society for Protective Coatings, the Associated General Contractors of America, the Master Builder's Association of Western Pennsylvania and AGC – Member National Committee for Electronic Information Management
Cynthia's knowledge of the business, and understanding of the need for high-quality services, continue to lead MMC in its continued expansion.